Basketball figured to be the game for Micaya White. Her dad, Randy White, played in the NBA. Her brother, R.J., is the starting center for UNC Greensboro. Micaya joined her first team when she was 6.
"Everybody assumed I was going to play too," the 6-foot-1 White said.
There was just one problem. She didn't love it.
"When I tried to show aggression, I'd end up hurting another player or fouling out of the game." More than that, White cringed, "I hated being touched. I'm a germ freak, so a sweaty person touching me freaked me out."
A conversation with the volleyball coach at her middle school opened up an avenue she never considered. Urged to try out for the school's team, White hesitated.
"I didn't want to suck at it, and I knew nothing about it," she said.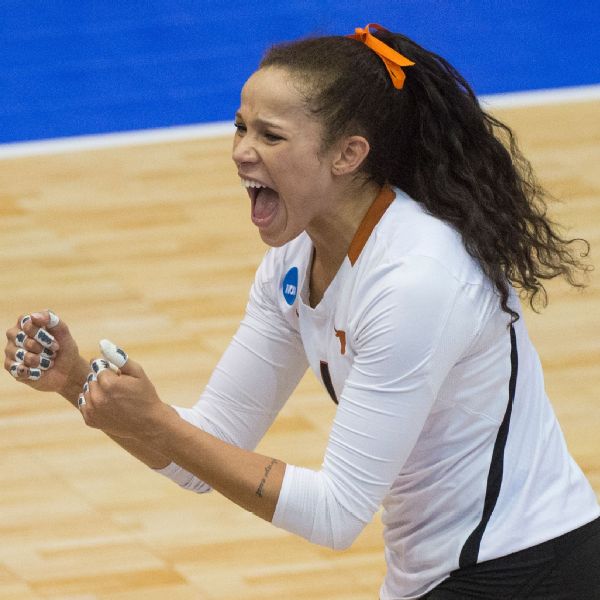 Courtesy Texas
There's a long line of basketball players in Micaya White's family. But the Big 12 Freshman of the Year at Texas fell in love with volleyball.
But within a week, White fell in love with the game in which the block party never ends. Volleyball fired up her competitive juices just as much as basketball, if not more. To continue reading this article, please click here!